The Group Company's partnership with the Karen Hilltribes Trust continues to flourish.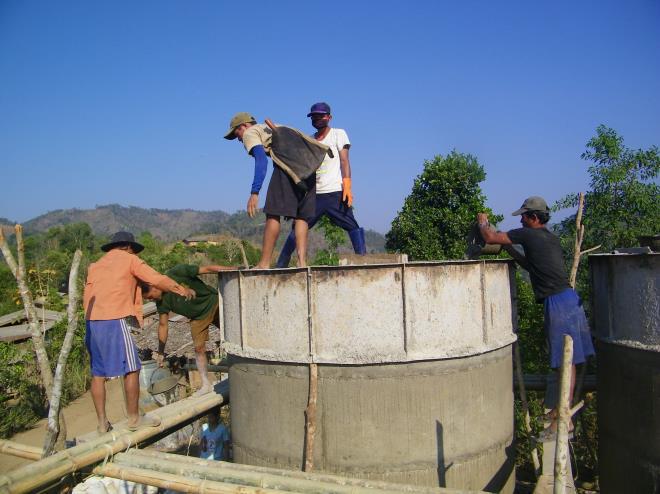 The Group Company is an official sponsor of The Karen Hilltribes Trust (KHT), an inspiring organisation working to bring education and clean water supplies to the Karen people, one of the poorest communities in Asia.
We are thrilled to announce that this partnership has this year lead to KHT being able to provide clean drinking water for the 229 villagers of Ban Kre Bor Noi for the first time. A gravity-fed clean water system was constructed work in March 2017 with the help of volunteers from the village.
The villagers identified a clean water spring high up in the mountains, which the new system feeds through new filter tanks to remove pollutants, before being piped through nearly six kilometres of plastic down to Ban Kre Bor Noi. Alongside the water system, the team installed 48 latrine/shower units with the help of volunteers.
Providing the capacity for safer hygiene are vital for reducing the threat of preventable diseases - recent impact data suggests that villages with a KHT clean water system witness a 92% reduction in typhoid cases.
Additionally, continued funding for University scholarships has allowed 12 students to continue their studies for a year, with 4 of these students due to successfully complete their studies in 2017. Their chosen subjects include Mechanical Engineering, Accounting, Public Health and Primary Teaching. Congratulations and good luck to all our students!
We see our sponsorship as a chance to give back to communities and to share our good fortune. Whether it is providing a cleaner, safer living and working space or boosting the chances of success for talented young people, our sponsorship is a reflection of what we value as a company. We look forward to further fundraising and working with The Karen Hilltribes Trust in 2017!
For further information on Karen Hilltribes - check out some of the amazing work they do here - http://www.karenhilltribes.org.uk/home