TGC Rises to the Occasion...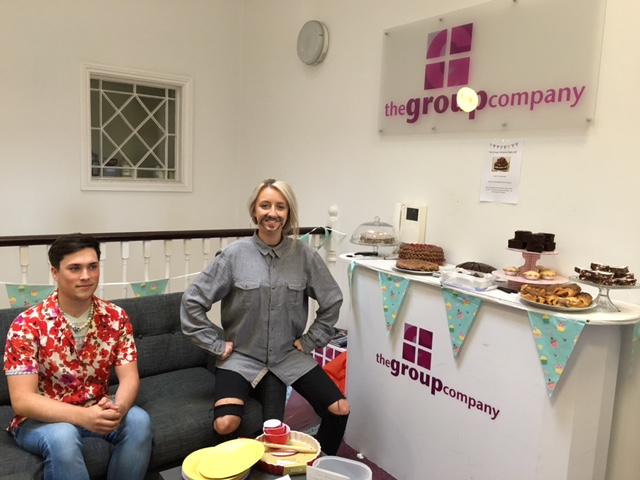 It may not have the glamour of the legendary Bake-Off tent, but the TGC Office made a fine substitute last Friday, when we launched the Group British Bake-Off in aid of our local charity the Karen Hilltribes Trust.
TGC's budding bakers bought in their own creations – from lemon drizzle, to brownies, to pain au chocolates, to cheesecakes, to be sampled by the office in exchange for a charitable donation.
However, it was Amy and Alex who truly had the hardest task, selflessly volunteering to be our very own Paul and Mary (complete with beads and beard). They sampled every cake, subjecting them to the rigorous scrutiny of a competitive Bake Off, judging for presentation, taste and texture.
Amongst the tasty treats, Operations staffer Rebecca emerged triumphant, with her brownies (described as having 'unbelievable mouth-feel' by Mary/Alex) being crowned winner, earning a prize of some nifty baking equipment.
Thank you to all TGC staff who baked and contributed, and packages team-member Zoe for organising this great event.
In total, we raised £46.85 for Karen Hilltribes, which will go towards our year's fundraising project – upcoming events include a charity football match, our annual boat cruise and potentially skydiving (hopefully not with a belly full of Victoria sponge).
In 2013 we became official sponsors for the Karen Hilltribe trust (http://karenhilltribes.org.uk/news-events.html) and raised £20k to build a school dormitory in the Seree Wittaya school on the Thai/Burmese border. This dormitory means 40 children, from one of the poorest communities in Asia, can now attend and complete their schooling. With a huge variety of sponsored events, from 144km runs, through to mountain climbs and sky dives, our staff have shown their absolute determination and commitment to share some of their good fortune with others. Building work was completed in June 2014. We will continue to sponsor this school going forward, funding scholarships for 13 children to attend university.