Elsa and Olaf are coming to an office near you!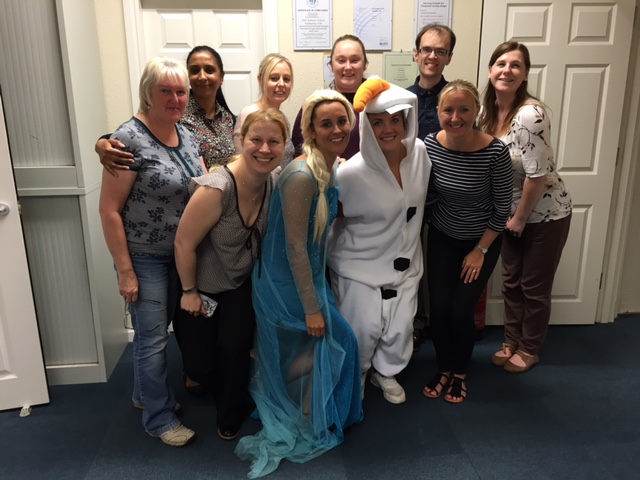 The July sun may be shining (or not!), but here at The Group Company we've already got big plans for winter – and we have recruited a couple of cool characters to help spread the word!
To celebrate a fantastic 11th year of business, we are launching a fantastic new competition with a once-in-a-lifetime' way to say 'thank you' for booking our extensive range of winter packages.
Entering is so easy – simply book one of our winter packages (from November 2016 to February 2017), and you will automatically be entered.
First prize is a trip to the unique Snow Hotel in Lapland, including 2 night's accommodation, 3-course dinner in the Ice Restaurant and your flights and transfers. What better place to celebrate winter?
For the lucky runner-up, second prize is a delicious gourmet mini-break in London, including accommodation in a central 4-star hotel and a lip-smacking 6-course taster menu at a Michelin-star restaurant!
To spread the word, you may have noticed a couple of familiar faces doing the rounds; this week – Blockbuster Disney film Frozen's own Elsa and Olaf are travelling up-and-down the UK, visiting our clients and showcasing our range of spectacular winter deals. Any resemblance they may bear to our Jenny and Lauren from our fab sales team is entirely coincidental!
Our portfolio of winter packages contains a limitless range of unforgettable group experiences, at unbeatable rates. From Christmas shopping breaks in London to the January sales in New York City, and there's somewhere for everyone to splash some cash.
For groups looking for iconic winter experiences, we have any number of bespoke Scandinavian tours, such as Iceland and Tromso, where groups can take a trip to see the dazzling Northern lights. If it's sun they're after, we can offer delightful breaks in Europe's finest island retreats, including Madeira and Sardinia.
As ever, we have a keen eye on Europe's top events and festivals – illuminations festivals in Lyon, and Reykjavik, jolly revelry in the at Carnival in the Netherlands and the height of musical cool at the Copenhagan Vinterjazz Festival are all featured in our winter package promotions.
Or just get away from it all with one of our exclusive wellness breaks, with destinations ranging from Wales to Thailand!
So if you're holding onto those winter enquiries, or think it's too late to get a package together, take a leaf out of Elsa's book and Let It Go!
Sign up to subscribe to our mailing list and get the first exclusive look at our latest offers.