Our inner Power Rangers were released at a classic team-building day...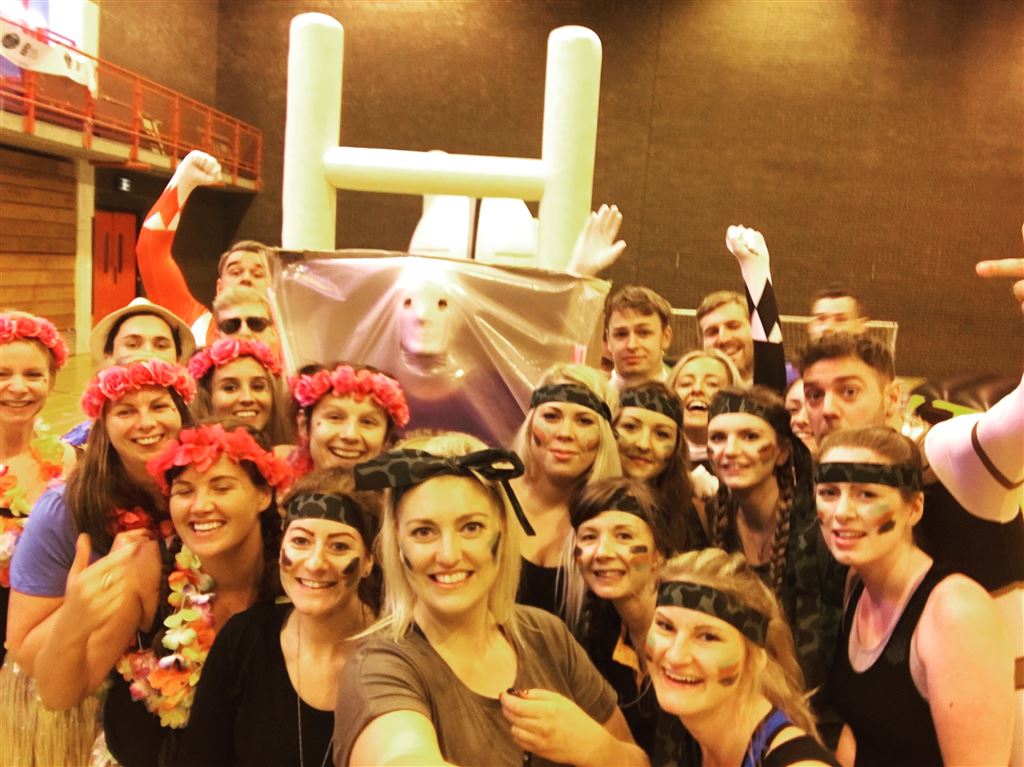 We're a competitive bunch at TGC, and a team building day proved to be the perfect opportunity to unleash our combative sides!
As part of a day of team building, the TGC staff divided into three teams (operations, reservations and the merger of accounts and sales) and embarked on three fun – but tough! – challenges at a local leisure centre. 'Bungee Rugby' was a test of speed and strength, 'Dino egg-and-spoon' challenged our agility and patience, and the human wrecking ball tested our skill at knocking each other off inflatable platforms. Thankfully not to be repeated in the office any time soon. Probably.
To make the day even more special, we donned team outfits to show our tribal loyalties. Operations went for a military vibe, whereas Sales and accounts went for the more laid-back Hawaiian theme. The highlight however, was Reservations' Power Rangers jumpsuits, taking us on a nostalgia-trip back to the mid-90s. The terrifying white-faced figure in the centre is Reservation Manager Will's inspired take on Zordon. Uncanny, right?
After a strong showing from Reservations to begin with, victory was clinched by Operations in the second half of the day – an evening quiz, testing our skills across a range of subjects – including travel, naturally.
To round things out, we enjoyed an incredible evening at the Hallmark Hotel Hull, with the great English summertime having one last hurrah for us as we enjoyed drinks overlooking the surprisingly picturesque Humber Bridge!
Finally, the evening was made an unforgettable one with the official annoucement of Finance Manager Teresa's promotion to Finance Director - congratulations Teresa!
Well done Operations, and many thanks to Managing Director Helen for organising a classic TGC event! Also, many thanks to Kate for being the handling the operations of the event – including a very last-minute change of location – proof of our ability to look after literally any group!