Cheers to Fáilte Ireland!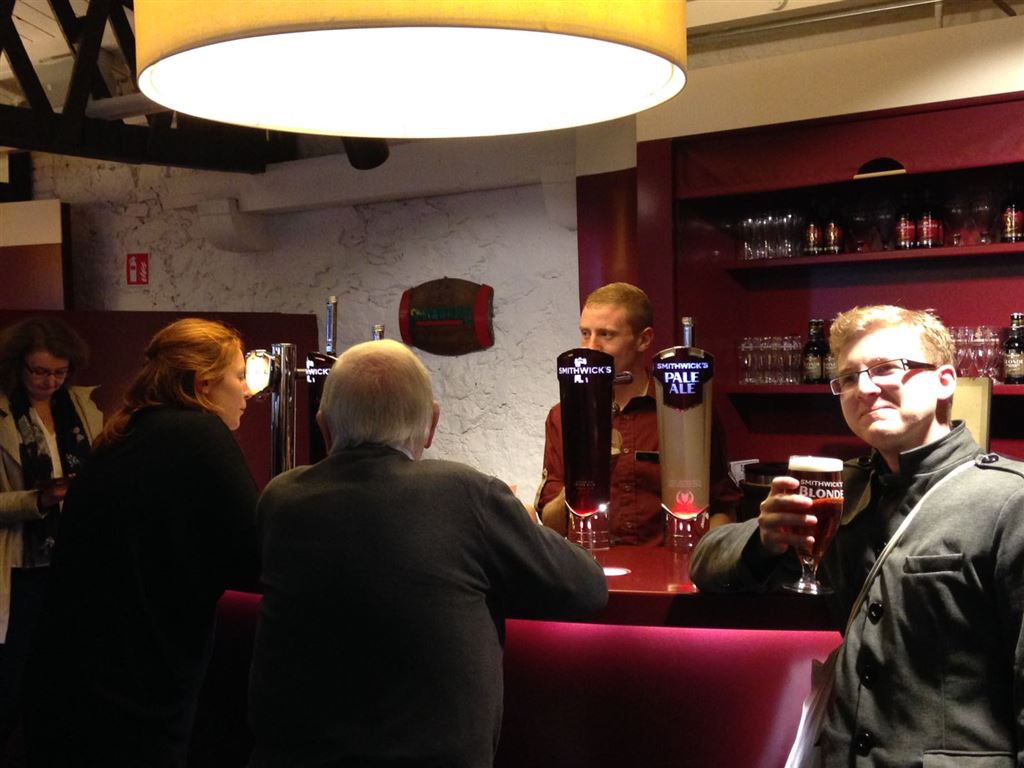 At The Group Company, we're always eager to keep up with the latest travel trends, and experience our bespoke products for ourselves. So we jumped at the chance to experience Ireland's Ancient East firsthand, when TGC staffers Steph (reservations) and Mike (packages and itineraries) were invited on a first-class fam trip by Tourism Ireland, hosted by Fáilte Ireland.
The trip was a roaring success, with some great experiences, including the imposing Castletown House (Co. Kildare), the newly-opened Epic Ireland (Dublin), and wild and wonderful National Heritage Park (Co. Wexford) and a hard-earned mid-morning pint at the awesome Smithwick's Experience (Kilkenny) – pictured above!
In the evenings, the group were treated to some terrific activities, including an evening of traditional Irish song and dance (and stew!) and a lively bodhran session, where the group's percussive skills were put to the test. Widely regarded as the highlight of the trip was Mike being locked in a cell at by an eight-year old boy - Wicklow Goal is a fun and fascinating exhibit set in the old eighteenth century jail, where visitors can come face-to-face with history's prisoners; and now we can count TGC amongst them.
Kicking off the tour saw a brilliant all-day workshop at the Kilkenny Ormonde Hotel, where the team met more than 60 suppliers of hotels, activities and experiences. By renewing our longstanding relationships and forging new links, we can offer great tours at the most competitive prices.
For your own bespoke tour of Ireland, compiled with experience and expertise, please get in touch with the team!
Many thanks to both Tourism Ireland and Fáilte Ireland for hosting a brilliant and informative trip!